Child Adult Hat Rolled Brim Beanie Color: STRAWBERRY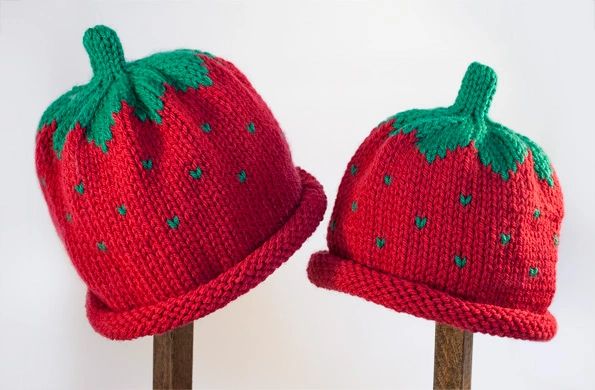 I hand knitted this hat with 100% acrylic yarn.
Hand wash in cold or warm with mild soap, gently wring out, and air dry.
You can machine wash on the gentle cycle in a garment bag and then air dry, but I strongly recommend hand washing for a longer lasting hat.
This beanie hat is available in four sizes: Choose your size when adding to your cart, please.
Small - fits 1 month to 6 months, $18.00
Medium - fits 6 months to 2 years, $20.00
Large - fits 2 years to 10 years or petite adult, $22.00
Adult - fits average adult $24.00
Sorry, but there are no returns on hats. If you need to get a bigger or smaller size, I will gladly exchange it for you.