100% Cotton Hand Crocheted Dishcloth Washcloth Rag Color: KITCHEN BREEZE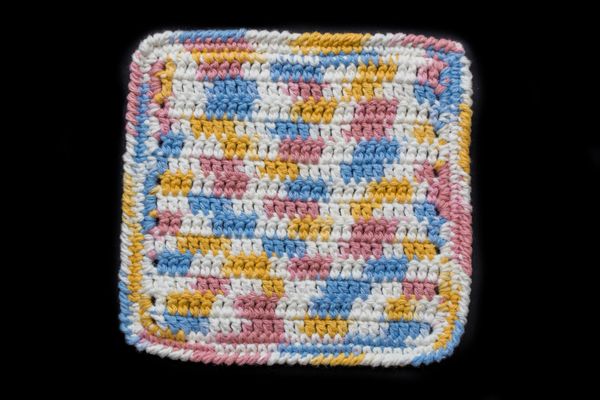 These hand crocheted dishcloths measure approximately 7 to 8 inches square. I make these with 100% cotton yarn. This cotton is grown in the USA.
I use these cloths in the kitchen for washing dishes, wiping counter tops and tables, etc. Great for dusting! They can be used as reusable paper towels. I also use these in the shower as a washcloth. They are durable and long lasting. There is a braided edging for extra scrubbing.
Machine wash in cold (they will shrink in hot water), no bleach. Dry on low heat setting.